Real Estate Agencies in Lucca
List real estate agency in Lucca:
Estate DNA
Real estate agency in Lucca - buying, selling and leasing real estate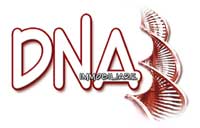 Real Estate DNA is a young and dynamic company operating in the province of Lucca, is able to offer comprehensive advice on all stages of the sale and rent.
We will be happy to follow you in finding your ideal property.
Estate DNA
Street stands 825
S. Anna Lucca (LU)
http://www.dnaimmobiliare.com
Essegi Estate Ltd.
Viale Pacini 115 55100 - Lucca (LU) Tel: 0583492604
Website: www.essegi.lucca.it
Real Estate Due To
Via Pisana 981 55100 - Lucca (LU) Tel: 0583317377
Website: www.immobiliareduea.it
RE / MAX Diamond
Viale Carlo del Prete, 347 / f 55100 - Lucca (LU) Tel: 0583/493749
Website: www.remax.it
OK HOUSE ESTATE
Linden Way, 42 - Arancio, Lucca 55100 Lucca (LU) Tel: 0583/490429
Website: http://www.okcasa-immobiliare.com
Easy House
Via di Poggio, 48 55100, Lucca (LU) Tel: 3394226188