Hotels, B & Bs and restaurants listed, tips for tourists on holiday in Lucca!
To make your holiday really special, Lucca Guide lets you know some of the most exclusive hotels and restaurants in the province, to lead to the discovery of the tasty dishes of the area. In these places we believe will taste the real Tuscan cuisine, served by one staff impeccable, in the magnificent rooms furnished with extreme care.
Luncheons, weddings, business dinners, romantic tete a tete in restaurants where art, nature and good food are one thing and that for years now have gained a leading name in the catering Tuscany landscape.
For reservations in hotels, Bed and Breakfast, lodging and vacation lastminute recommend:
Villa Romantica - bed and breakfast in Lucca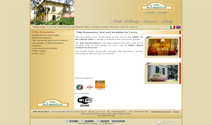 The
bed and breakfast
is located just off the splendid city walls of Lucca, a city known for its wealth of art and history.
Villa Romantica is managed at the household level and strives to offer guests comfort and well-being and the feeling of being at home.
Goya Hotel and Restaurant Gambrinus in Forte dei Marmi
Goya Restaurant inside the hotel you will find the Gambrinus with a refined national and international cuisine. Here awaits you a warm and discreet, looking for authentic flavors that the chef will accompany with a large and satisfying wine.
Visit Hotel Goya
Hotel Plaza e de Russie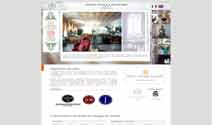 If you want to stay in Viareggio We recommend the 'Hotel Plaza e De Russie Viareggio's oldest.
Restaurant Le Monache-Camaiore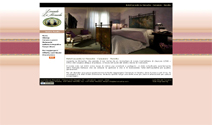 The authentic passion of a restaurant that manages to blend the best of local cuisine and the ingredients for a time to create dishes that originate from an ancient culture.
In Camaiore will find "The Nuns" a family-run inn where you can taste the typical cuisine of Lucca, simple dishes at the same time refined.
Holiday homes in Tuscany
Colori Toscani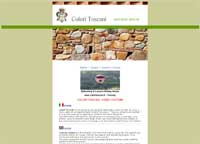 Colori Toscani is the emotion of a look from the hills toward the city of Lucca, warm and embracing the rhythm of Tuscan culture, the "simple charm and hospitality" of a holiday home in the countryside, surrounded by red geraniums.
By scents of the garden, the terrace with a grape arbor, the look, lounging poetic peace to the secular olive groves of the farm in the heart of Italy, two steps from the blue sea of Viareggio or art cities which Florence, Pisa eSiena.
The owner of "Colori Toscani" can then indica Mill leisure activities: language courses, wine tours, cooking classes, adventure 'outdoor' as tourist flights in a balloon over the city of Lucca (www.luccaballoonclub.it) , tandem skydiving, skiing, mountain biking, hiking or jogging on the paths of the hills Capannoresi.
Colori Toscani
www.coloritoscani.it